868 Rebound Mesh Fencing Contractor Essex, London, Kent & Herts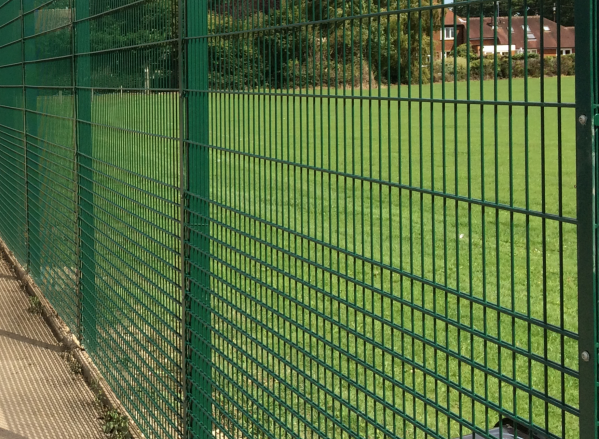 Collinson Fencing - 868 Rebound Mesh Fencing Specialists
868 Rebound Mesh Panel Fencing is a rigid mesh fencing system similar to 868 Mesh but designed for a Ballcourt Boundary Fence which may get more heavy duty usage. 868 Rebound Mesh has double horizontal wires at the bottom 1.2m of the panel to increase the strength.
The mesh panels are constructed from a 6mm single vertical wire sandwiched by two 8mm horizontal wires leaving a 50mm x 66mm aperture at the bottom 1.2m and 200mm x 50mm aperture for the rest of the height.
868 Rebound Mesh Panel fencing is supplied in various colours and in heights ranging from 1.8m up to 3m as standard but can be supplied higher if required.
868 Rebound Mesh is generally considered an alternative to 868 Mesh Fencing or ExMesh Fencing.
As with all our fencing we offer a free, no obligation quotation, so please contact us today to arrange your site visit.
Please click on the links below to view site specific details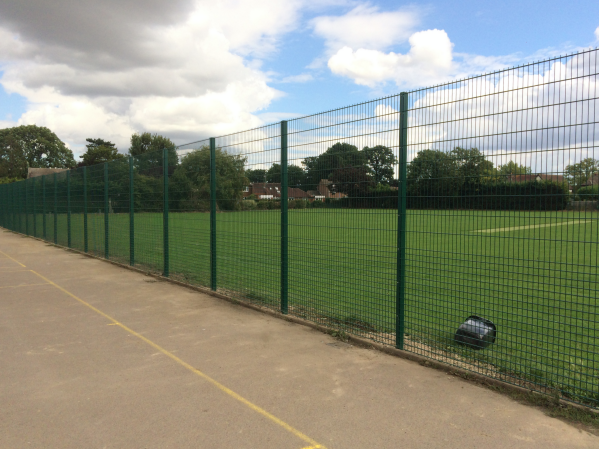 All photos are copyright Collinson Fencing and are of works carried out by Collinson Fencing.